What in the world: French decline, a Japanese wage boost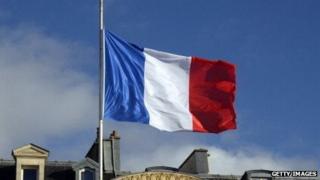 A review of the best commentary on and around the world...
Today's must-read
Is France on the decline? Today we have three opinion pieces about the future of the nation.
Jean-Marc Vittori writes in Les Echos (translated by Worldcrunch) that the French people are fearful and the country's leadership is reluctant to change. In the New York Times, University of Paris Professor Justin Smith, an expatriate American, writes that fears that French culture will be swept away by immigration are unfounded. Newsweek's Janine di Giovanni contends that rising taxes, government waste and a self-obsessed elite are forcing the nation's best and brightest to go abroad.
North Korea
The sketchy origins of the North Korean execution-by-dog story - On Friday, we wrote about attempts to debunk rumours that North Korean leader Kim Jong Un had ordered his uncle executed by being devoured by 120 hungry dogs. BBC's China Blog investigates where the reports came from and tracks it to a Chinese social media satirist - or maybe his imposter.
India
Trust in China - Chinese Ambassador to India Wei Wei writes in the Hindu that the two nations need to increase economic and foreign affairs co-operation. China's "reform and development" will help upgrade Sino-Indian relations to "a higher level", he concludes.
Japan
A pleasant "wage surprise" - Japanese Prime Minister Shinzo Abe writes that his economic policies "have rebooted Japan's collective psyche". Japanese workers are in store for a "wage surprise", as an improved economy means take-home pay will be going up.
Germany
Let's remember who started World War One - The Telegraph's Boris Johnson wants his readers to keep in mind during 100-year anniversary commemorations that German militarism was to blame for the start of World War One.
Iran
Big business gears up for investment in Tehran - Thanks to the Iranian nuclear deal, writes Spiegel's Susanne Koelbi, Tehran is becoming the world's latest economic boom town.
Qatar
Qatar 2022 World Cup will be a spectacle of modern slavery - Omar Aziz and Murtaza Hussain write that the West must not allow the continued abuse of immigrant workers by the Qatari government as the nation prepares for the 2022 World Cup.
Egypt
Cracking down on Muslim Brotherhood could create a new al-Qaeda - Two former US government officials, Daniel Benjamin and Steven Simon, write that Egypt's persecution of the Muslim Brotherhood will create a new extremist movement willing to commit terrorist atrocities.
Zimbabwe
Why is everything so expensive when everyone is so poor? - Michael Hobbes writes in the New Republic that hyperinflation and the resulting switch to the dollar has led to massive price-gouging in Zimbabwean stores.
One more thing…
A watch that counts your remaining days - "Mementori mori," remember you will die. In Roman times, as legend has it, slaves would whisper this to Roman generals during their victory parades to remind them of their mortality. If you want a warning of life's fleeting moments and don't have access to Roman slave, you can buy Tikker, a wristwatch that provides a countdown to the estimated date of your death. "Thinking about death can make us appreciate life more, and it can also make us into better people," writes the Atlantic's Olga Khazan.
Have you found an interesting opinion piece about global issues that we missed? Share it with us via email at echochambers (at) bbc.co.uk.