What in the world: House of Cards reflects our pessimistic politics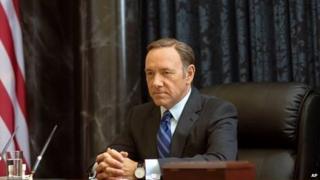 A review of the best commentary on and around the world...
Today's must-read
For all the talk about a new Democratic Party under President Barack Obama, history appears to be repeating itself.
The Obama presidency is turning out to be a replay of the Clinton era, minus the optimism created by a booming economy, writes Nicole Hemmer for US News & World Report.
"Thanks both to his personnel and policy priorities and to his Republican opponents, Obama's presidency has been less Clinton interruptus and more Clinton redux: a health care debacle, historic Republican victories, a shuttered Capitol, a decidedly tempered liberal agenda," she writes.
The spirit of this Clinton revival is best captured in the hit political television dramas of the time, she argues. In the 1990s, it was West Wing, an idealistic look at the White House and the people who work there. Today it's House of Cards, which follows a scheming politician capable of the worst sort of treachery.
Is today's Washington really more Frank Underwood than Josiah Bartlet? How depressing.
Brazil
Will crime cripple Rio's big-event ambitions - The BBC's Katty Kay is in Brazil this week, where she is reporting on Rio de Janeiro's preparations to host the World Cup this summer and the Summer Olympics in 2016. "It's too early to say whether the mayor's Olympic ambitions will come off," she writes, but there are definite worries about whether the city, and the entire nation, is ready to host the World Cup later this year.
"Rio is gearing up for a long stint in the spotlight," she concludes. "Nobody here can be totally confident that it will all run smoothly. "
United Kingdom
Glenn Greenwald on Heathrow terrorism detention - The journalist who helped bring Edward Snowden and his NSA surveillance leaks to global attention writes for his new website, the Intercept, that his partner, David Miranda, was detained for nine hours by British officials at Heathrow Airport in August 2013 as part of an attempt to "intimidate the journalists working on this story and deter future disclosures". He writes that in court filings related to the case, the UK equated publishing information contained in the leaks to "terrorism".
Russia
Vladimir Putin's murky future - Polish Prof Jan Winiecki writes that the challenges the Russian president faces today are similar to those faced by Soviet leaders in the 1970s and early 1980s. Back then, the nation's leaders chose to depend on revenue from natural resources to support the economy, which led to ruin when prices dropped. Today, he continues, Russia depends largely on oil and natural gas for its economic health - meaning that if energy prices drop, Russian hopes of returning as a global power will be dashed.
Al-Qaeda
Guantanamo Bay boredom - Americans are fascinated with al-Qaeda activities, except the most vengeful part of it all: the trials of accused members. There is a lack of US interest in judicial proceedings involving al-Qaeda members, writes Amy Davidson in the New Yorker. In fact, only one reporter covered a trial last week of a member accused of taking part in the 9/11 attack. Americans love following criminal trials, but the trials occurring in Guantanamo Bay have been "embarrassing to watch". Davidson says that perhaps Americans don't care because they don't see the results they want, since we are starting to believe justice "only has to do with drones".
Vietnam
Pentagon propaganda - There may be more fiction than fact in the US Vietnam War Commemoration programme the Pentagon created two years ago, writes Nick Turse in TomsDispatch. The 13-year programme is intended to provide historically accurate details of the gruesome war. However, when Turse searched through the online timeline, he found several inconsistencies. He writes that the commemoration has no intention of telling the truth, but instead alters the history to put the US in a better light. "If the present is any guide, government-sanctioned, counterfeit history is in your future," he writes.
Bosnia-Hercegovina
'Alternative governments' providing hope - Almost 20 years after Yugoslavia was torn apart by civil war, protesters are taking to the streets to challenge what they see as the corrupt and ineffective government in Bosnia-Hercegovina, writes Croatian author Srecko Horvat in the New York Times. The people are forming local assemblies that are stepping in and implementing reforms where the national leadership has failed.
Mali
Timbuktu waiting for peace dividend - The BBC's Alex Duval Smith writes that although Islamist militants have been driven out of Timbuktu, conditions in the historic city have not improved much. "Commerce, which had been the lifeblood of the city since the 12th Century when it was founded on the thriving cross-Saharan trade in salt, gold, ivory and slaves, has ground to a halt," he writes.
BBC Monitoring's quote of the day
Vienna negotiations on Iran's nuclear programme: "Is knowledge of nuclear science and technology by our country so important that it equals the costs such as economic sanctions? And how prominent is the role of nuclear activities in raising people's welfare to make high costs acceptable?! These questions have not remained unanswered... With a cause-and-effect relationship, nuclear know-how is one of the crucial links to many other branches of science and technology... Hence, those who recommend halting the nuclear programme regardless of their true intentions and motivations are proposing to abandon scientific and technological development and prescribing the country's backwardness!" - Hoseyn Shari'atmadari in hard-line Iranian daily Keyhan
One more thing…
Netflix is the source of your loneliness - We started with House of Cards, and we're going to finish with it. According to Roland Martin of the Daily Beast, binge-watching new shows on Netflix makes for "a boring and lonely existence". The release of season two of House of Cards this past weekend is a reflection, and an escalation, of the instantaneous American culture.
Thanks to Netflix, viewers don't know when they can discuss the juicy details of the series with their friends. Being unable to enjoy a show at the same time as fellow fans decreases the sense of community that television once created.
Netflix should avoid letting fans binge-view so television can once again become a group event.
"Let fans wait and talk and share and get mad or upset," he writes. "Waiting isn't always bad. It means that we can even crave something even more."
Have you found an interesting opinion piece about global issues that we missed? Share it with us via email at echochambers (at) bbc.co.uk.