Paper Monitor: Letters sent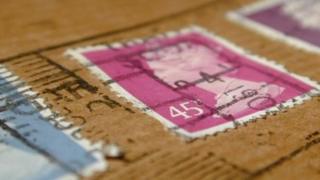 "SIR," begins an unimprovable letter to the Daily Telegraph by Michael Hutchinson of Meonstoke, Hampshire.
"One imagines that the late King George Tupou V was of modest weight when a fit cadet at Sandhurst.
"I remember squeezing the splendid figure of his father, Taufa'ahau Tupou IV, through the forward torpedo loading hatch when he visited us in HM Submarine Anchorite during our 'flag showing' call on his mother, Queen Salote, in Nuku'alofa, Tonga, in 1960."
"SIR," writes Philip E Robinson of Ashby, Lincolnshire, "Mr Peter Hallam received a letter from an insurance company, addressed to his executors, stating that he had died in late November, and asked how he should react.
"I think he should haunt them."
"SIR," announces Anne Jappie of Cheltenham, Gloucestershire.
"Epistles inserted into Christmas cards are even worse when you discover you've starred in them.
"Not only don't I care that Uncle Birtwhistle has completed his matchstick creation, I am certain nobody is enlightened by the 'news' that I had lunch with second cousin Ondine."
The Daily Telegraph letters page. A thing of wonder and beauty.
Follow @BBCNewsMagazine on Twitter and on Facebook