Paper Monitor: Feeling a bit half-hearted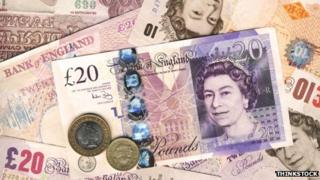 27-31 December is a weird time in journalism. Everything seems a bit half-hearted.
It is, in the modern parlance, a bit "meh". There's always a couple of serious stories, but the whole tone of the papers is a bit muted.
It's almost like they're saving their strength for 2 January. There's a lot of end of year review stuff still pootling out.
What minor stories that are around don't seem to generate the usual vim and vigour. Take this one from the Daily Mail.
"Whitehall ad for call girls". Oh, do tell me more Mr Mail.
Apparently, a job as a £10-an-hour prostitute was advertised on a government website.
"The advert, uploaded on the Universal Jobmatch section of the website, said applicants needed 'no experience' but 'must like sex'."
The offending advert was subsequently removed but there are questions left unanswered.
Firstly, who checks these things? But more importantly, is £10 an hour really a typical wage for a prostitute?
Seeing as the UK minimum wage is £6.31 an hour and the London Living Wage is £8.80 an hour, getting £10 seems to really not include much of a premium. Seeing as you sort of have to have sex with people.
At another time of year, the newspapers might have investigated further.
One commenter on the Daily Mirror online version helpfully adds: "£10 an hour is a very poor wage for escort services, usually they charge at least £345 an hour and sex is NOT included in the contract at all, as this is considered pimping and is illegal."
Thanks for clearing that up.
Follow @BBCNewsMagazine on Twitter and on Facebook
On a tablet? Read 10 of the best Magazine stories from 2013 here