Germany: Hotels 'boycott Holocaust denier'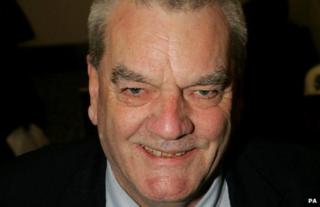 Holocaust-denying historian David Irving plans a trip to Berlin in September but may have trouble finding a place to stay.
Hotels in the German capital have united to prevent him from booking a room, reports regional daily Der Tagesspiegel. "I trust that Irving will not be accommodated by our members," it quotes German Association of Hotels manager Thomas Lengfelder as saying. It seems many guest houses, fearing trouble, already bar events that could attract a right-wing following. However, the paper suggests the author may find a venue in a large pub or restaurant.
Irving - who served a prison sentence in Austria for Holocaust denial - was banned from Germany in 1993, after suggesting Auschwitz's gas chambers did not exist. But the ban was overturned earlier this year and Facebook's David Irving Official Fan Page advertises a lecture by the author, followed by dinner, at an unspecified location in "the heart of Berlin" on 10 September. Tickets are priced just under £80.
Use #NewsfromElsewhere to stay up-to-date with our reports via Twitter.