UAE: Warning over 'false fatwas'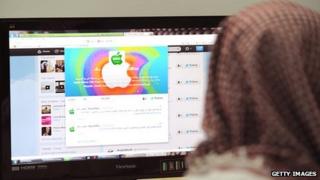 False Twitter fatwas - including one declaring that visiting Dubai was banned - are causing problems in the Arab world, it seems.
The spread of these unofficial religious rulings has increased with the arrival of the fasting month of Ramadan, leading the emirate's grand mufti to issue a warning that they must not be retweeted without proper research. "There is a difference between an opinion and a fatwa," the English language paper Gulf News quotes Dr Ahmad al-Haddad as saying. "Fatwas are considered to be the interpretations of God's judgment and so should only be made by credible sheikhs who have certain characteristics and knowledge."
The paper reckons dubious fatwas have become more common with the growth of social media use in the region, quoting reports that Saudi Arabia is the world's second-fastest growing country on Twitter and that the UAE users are the second most-active in the region. It quotes Ali al-Ahmad, from telecoms firm Etisalat, as saying the false fatwa declaring visiting Dubai as haram - or prohibited - "spread so fast that a well known Arabic news channel had to conduct an interview with a sheikh to tell the public that the fatwa is false".
Use #NewsfromElsewhere to stay up-to-date with our reports via Twitter.