Malaysia: Call to 'prosecute actors in drag'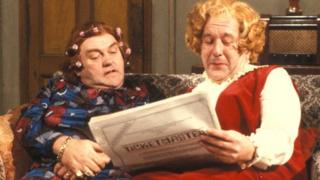 Male actors should be prosecuted for dressing up as women on TV, a Malaysian senator apparently told parliament.
It seems Rohani Abdullah feels that men who camp it up, even for sketches, are offending Islam. TV broadcasts are already heavily censored in the multi-religious state, with the government keen to insulate the largely-Muslim population from what it considers harmful foreign influences. Scenes featuring swearing and kissing are routinely removed. Last year the government reportedly denied it had banned gay characters from state-owned TV, despite a departmental Facebook post having appeared to order broadcasters to stop screening shows featuring "effeminate men".
Now Abdullah wants action against private TV stations, telling parliament that - while an actor might only be playing a part - dressing in drag and behaving like a woman is forbidden in Islam, reports the Malay Mail. "Their actions would be seen as promoting lesbian, gay, bisexual and transgender (LGBT) practices," she's reported to have said. The senator said religious authorities had "taken action" against transvestites and transgender [people] but not actors masquerading as women, state news agency Bernama reports. "Pay television is watched by the masses," it quoted her as saying.
Use #NewsfromElsewhere to stay up-to-date with our reports via Twitter.