Russia: No more 'bribery phrases', officials told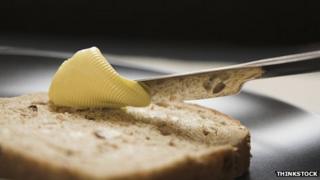 Officials in Russia's northern region of Murmansk have been told not to use phrases that may encourage bribery, it's reported.
According to a note issued by the regional Justice Ministry, words that are not to be uttered before members of the public include:
"Your thank you does not put butter on my bread"
"So what do we do now?"
"Better reasons are required"
"Now let's talks about some details"
and "I can deal with this, but it's not going to be easy"
It also orders officials not to complain about low salaries or mention that they would like to go on a holiday or send their children to university.
Most of the document, however, lists at great length and in great detail the various punishments - from fines to imprisonment - which bribe-taking officials can expect to be meted out to them.
State-owned Rossiya 24 TV reports that the move is inspired by anti-corruption measures taken abroad. "Their bureaucrats' behaviour is beyond question," the station says. "Russian officials are not worse, and must give answers which contain no hidden meaning - like they do in the army."
Use #NewsfromElsewhere to stay up-to-date with our reports via Twitter.