Egypt: 'Dwarfs' turn out in force in support of new constitution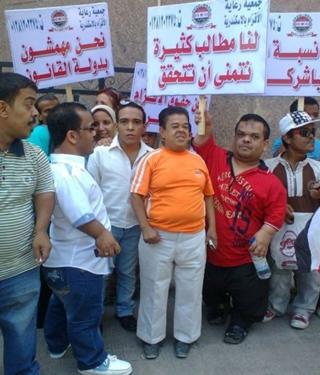 People of restricted growth have turned out in force to vote in the Egyptian referendum, it appears.
The draft constitution officially recognises "dwarfs" as a disabled group for the first time, giving them the same rights as other disabled people.
The head of the Alexandria-based Association of Dwarfs, Essam Shehatta, praised the proposed constitution, telling the Youm7 newspaper that it "achieves the goals of the revolution" in upholding freedom and social justice.
The organisation campaigns on behalf of around 85,000 Egyptians of restricted growth. In December Shehatta told the Cairo Post that many felt "disregarded, ill-treated and scoffed at", and that discrimination was widespread.
If approved, the new constitution will pave the way for presidential and parliamentary elections. It is hoped the referendum will draw a line under the unrest which followed the removal of President Morsi in July 2013.
Use #NewsfromElsewhere to stay up-to-date with our reports via Twitter.