Israel: Army is exempt from paying huge parking fines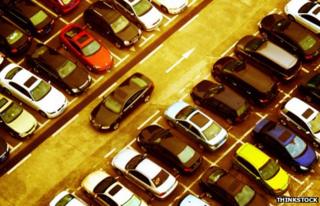 Councils in Israel have been unable to collect parking fines for army and defence ministry vehicles - leading to vast unpaid bills - it's reported.
State accountant Yosef Shapira says the army has a "de facto exemption" from paying parking tickets, according to the Times of Israel. In the city of Ramat Gan alone the defence ministry owes 2.6 million shekels (about $745,000 or £450,000).
He went on to say the situation was unacceptable because the exemption undermined "the equality that is at the heart of law enforcement".
Calls for better planning of Israel's city parking provision are widespread. Last year the Times reported the story of a student who had parked legally, but returned to find a new disabled bay painted around the vehicle, and a fine for parking without the required badge.
Fines levied on rental cars are also a problem. Tourists owe some 1.3 million shekels in unpaid fines for 2012 alone. "While rental companies make profits from tourists, the companies aren't held accountable for their customers' traffic violations," according to a new report produced by Shapira's office. Most tickets are apparently cancelled because of the difficulty of collecting fines.
Use #NewsfromElsewhere to stay up-to-date with our reports via Twitter.