China: Gravity inspires space scientists to improve design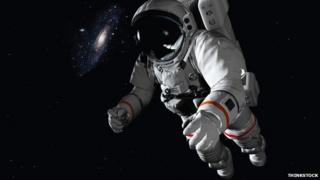 The Oscar-winning film Gravity has inspired a top Chinese space scientist to improve his work, it appears.
"I am glad a foreign film portrays China's space programme, it is a good promotion of us," says China's chief designer Zhang Bonan, state news agency Xinhua reports.
He says that Gravity drew attention to the importance of preparing for the danger of space debris, a key plot in the film. Zhang adds: "The parts in the film about China's space station and spaceship are largely fictional. But I got a few ideas from them."
The film's story provided other ideas for Chinese scientists to think about when building future space craft. Noting that Sandra Bullock's character had difficulty entering the Chinese space station portrayed in Gravity, Zhang confessed that such a manoeuvre is currently "almost impossible".
"I think, when improving design in the future, we should think about how to enable a quicker and easier entry into the space station when there is an emergency," he told Xinhua. "This film not only shows us the beauty of space but also the danger", Zhang said," Manned space programmes are highly risky."
Use #NewsfromElsewhere to stay up-to-date with our reports via Twitter.