Saudi Arabia: Citizens may message the king directly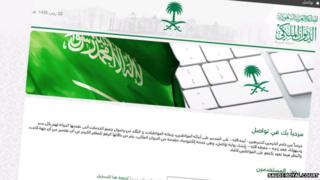 Web users in Saudi Arabia can now petition their king directly through a website, it seems.
The site, called Tawasol (Communication), was launched on the orders of King Abdullah, who is keen to hear his citizens' complaints, ideas and suggestions, the Saudi Gazette reports. Every message will be forwarded to the king, the paper adds.
Saudis can use the portal to lodge complaints against government departments and send applications for medical assistance, the Arab News says. A statement posted on the website says, "People will be able to inform the king about any shortcomings in the services offered by government agencies, and to take suitable action for the benefit of all citizens."
Saudi Arabia has an uneasy relationship with the internet. While the country portrays itself as a "wired" society with millions of people using the internet for everyday tasks, it also admits to filtering thousands of foreign websites, which it claims corrupt Saudi morals.
Use #NewsfromElsewhere to stay up-to-date with our reports via Twitter.