Bulgaria: Footballer Berbatov 'used in EU campaign' stunt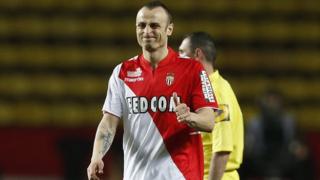 A Bulgarian footballer who used to play for Manchester United says he is fed up with his picture being used without his permission, after he ended up on a political campaign flyer.
Monaco player Dimitar Berbatov says he wants nothing to do with the mini-calendars being handed around cafes and restaurants in the southern Bulgarian town of Svilengraded, Novinite news agency reports. The business card-sized leaflets show the footballer with a ballot cross and the number 29 - the number on the EU elections ballot that stands for a predominantly ethnic Turkish party, the Movement for Rights and Freedoms (DPS).
Berbatov has taken to Facebook to vent his frustration. "I woke up today and suddenly found that I was taking part in an election campaign." Saying that he only represents Monaco football club and his charity foundation, he adds: "Should I decide to represent any other cause, I will do so in the appropriate manner, by making it public and official."
The man who created the calendars, a PR agent from Svilengrad, says they were made as a joke, explaining to the Trud daily that 29 was the number of matches Berbatov had played for Manchester United (Berbatov actually played for the club 149 times between 2008-12). The DPS party is denouncing the stunt as "tasteless manipulation".
Use #NewsfromElsewhere to stay up-to-date with our reports via Twitter.