South Korea: Lavish spending fails to boost birth rate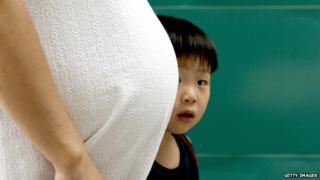 South Korea is spending billions of dollars in an attempt to increase its record-low birth rate, but reports suggest its efforts are failing.
The programme's annual budget has reached an equivalent of £8.61bn (US$13.85bn) this year, says Chosun Ilbo, South Korea's largest and oldest daily.
Even though this marks an almost sevenfold increase since 2006, the number of births has actually dropped by almost 12,000 to 436,500 last year. The birth rate, or the number of births per 1,000 people per year, also fell to 8.6. This is the lowest level since records began in 1970, and also among the world's lowest indicators, according to World Bank data.
According to Chosun Ilbo, the main reason why the government appears to be failing in its efforts to boost the birth rate is because most of the money is allocated to childcare subsidies, rather than making Koreans want to have more children.
Alarmed by the trend, the research service of the country's parliament, the National Assembly, warned in August that South Korea may become the first modern nation to run out of people. If the low birth rate continues, South Korea's current population of 50 million will shrink to 10 million by 2136 and become completely extinct by 2750, the study said.
Use #NewsfromElsewhere to stay up-to-date with our reports via Twitter.