Bahrain noisy parkers face legal action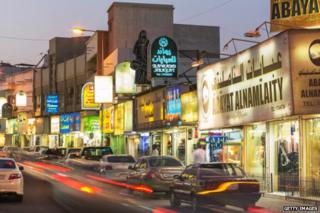 Drivers in Bahrain who sound their car horns outside shops and restaurants to get served could face legal action, it's reported.
The Northern Municipal Council has drafted a nationwide law to prosecute drivers who demand service without leaving their cars as well as the shop assistants and restaurant workers who serve them. This is the council's second attempt to clamp down on motorists sounding their horns outside shops, after a campaign last year to stop the behaviour was ignored by both motorists and retailers, the Gulf Daily News reports.
Hamad Town suffers most, with an estimated 1,500 car horns sounded daily outside some shops, according to local councillor Jaffar Shaaban, who says the council proposed the new bill after the regional authorities declined to help. "The Northern Municipality said it was a security issue as it involved cars, while the Northern Security Directorate said it was a municipal issue as it involved imposing stricter closing times." Neither security nor shopping hours are the issue but rather quality of life, says Shaaban.
Residents have complained of being driven mad by the sound of 1,500 car horns, says Shaaban, while shopkeepers will serve drivers kerbside as they don't want to lose custom. The law must therefore step in, and the bill proposes granting police and municipal inspectors new powers to deal with inconsiderate behaviour. The government is taking the matter seriously, as Municipalities and Urban Planning Affairs Minister Juma Al Ka'abi is to refer the bill to the cabinet for consideration.
Use #NewsfromElsewhere to stay up-to-date with our reports via Twitter.