New Zealand: Honey smugglers sent packing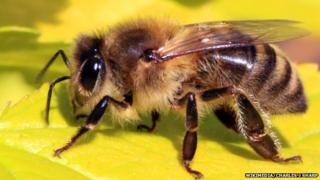 Border officials in New Zealand have denied entry to a couple caught smuggling honey, which could have devastated the country's lucrative bee-keeping industry, it's been reported.
The man and woman from Ukraine were found with 3kg (6.6lb) of honey and 1kg (2.2lb) of pollen in their luggage at Auckland's airport, which they said was for their personal use, the New Zealand Herald reports. They had travelled to New Zealand to work in bee-keeping, according to Craig Hughes from the Ministry for Primary Industries, which carried out the search. But by failing to declare the items they fell foul of the country's strict bio-security laws, designed to protect the local eco-system from invasive species.
The smuggled goods could have decimated the local bee population, "causing up to NZ$5bn (US$4bn; £2.5bn) of damage", says Daniel Paul, chief executive of New Zealand's National Beekeepers Association. "If something was to come in, it would spread so quickly that by the time we knew it was here we would be unable to eradicate it," Mr Paul tells NewsTalkZB radio.
New Zealand is the global centre for the production of manuka honey, which is in high demand around the world. Mr Hughes says he finds it particularly "mind-boggling" that the couple - who said they were apiarists - were taking the banned products to a bee-keeping area.
Use #NewsfromElsewhere to stay up-to-date with our reports via Twitter.