India: 'Nasa scientist' exposed as fraudster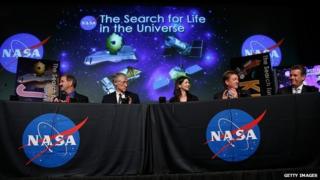 A man who became famous in India after claiming to be a Nasa scientist has admitted he made the whole thing up, it's been reported.
Arun P. Vijayakumar, 27, hit the headlines after saying he'd been selected as a research scientist for the US space agency, even telling the media that Nasa relaxed its citizenship requirements "as it was so impressed with his knowledge and patriotism", the Deccan Chronicle reports. His Nasa work would involve exploring "extraterrestrial elements with the use of remote sensing", he told The Hindu website in an interview last month. He also claimed to be studying for a PhD at the prestigious Massachusetts Institute of Technology (MIT) in the United States.
But now Mr Vijayakumar, from Kerala in south-west India, admits none of it was true, including claims that he had met Indian Prime Minister Narendra Modi. He was busted by a Facebook group known as the Netizen Police, which investigates suspected online fraud in conjunction with the police, Manorama Online reports. "Police officers said that the intention of Arun was only to gain fame and that the details were being released now in order to ensure that he does not come out with similar claims in future," the website says.
Use #NewsfromElsewhere to stay up-to-date with our reports via Twitter.