China: Restaurant gives 'good-looking' diners free food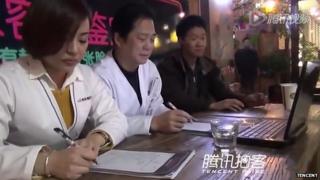 A restaurant in China is rewarding diners for being attractive.
Customers at the Korean food restaurant in Zhengzhou, central Henan province, are given a free meal if they're voted one of the best-looking within a group of diners, the China Daily website reports. People have their photos taken on arrival, but it's not the restaurant's employees who decide who's having a good hair day and who isn't. That job falls to staff from a cosmetic surgery clinic, who judge the photographs and choose the top five faces.
In 2014, a restaurant in south-west China offered discounts for overweight male customers, but only offered the same deal to women if they were thin. Most Chinese social media users are amused by this latest gimmick, although a few voice their disapproval. "This idea damages customers' self-respect," one Weibo user complains. "I'd welcome it if this restaurant closed down quickly." Others see the bright side, with one optimistic user saying: "Does that mean I get to eat for free every time I go?"
Use #NewsfromElsewhere to stay up-to-date with our reports via Twitter.