New Zealand: Cricket final hit by sledging controversy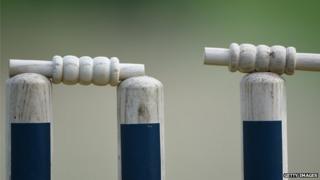 A club cricket final in New Zealand made national headlines when it was abandoned after one team refused to play on, citing "bullying" from their opponents, a decision which may have costly implications for the local sport.
Greytown Cricket Club's decision came at tea during the Bidwell Cup final in Wairarapa on New Zealand's North Island, with the club saying their players faced "an intolerable level of personal abuse" from their Lansdowne opponents at Queen Elizabeth Park Oval in Masterton, Stuff.co.nz reported. The team was chasing a total of 131 runs for victory with four wickets remaining, but as they pointed out in a letter published in the New Zealand Herald, some of their players were close to tears at the abuse, saying "ugly personal attacks and abusive behaviour have no place on the cricket field in this region, or around the world". Lansdowne say they're taking the matter seriously, and were "keen to remedy this issue".
The decision to abandon the final could have costly implications for the local game, with questions now being asked over the funding of a long-overdue upgrade to the Oval's ageing grandstand, Stuff reports. One local councillor said the case for funding the project was "not helped by the behaviour of some of the players", while Allan Pollard, chief executive of Masterton's Trust House which funds community projects, said "We expect adults to behave better". On-field abuse, or "sledging", is a form of gamesmanship used by cricket players to distract or intimidate their opponents and is usually accepted as banter and part of the game. England's James Anderson told the BBC in January that sledging has gone on in the game for years, but shouldn't cross the line from verbal jousting into personal abuse. "I don't think it should disappear from the game. I think it's quite entertaining when it's done in the right manner," Anderson said.
Use #NewsfromElsewhere to stay up-to-date with our reports via Twitter.