Hungary: Gloomy Sunday song revived over shopping curbs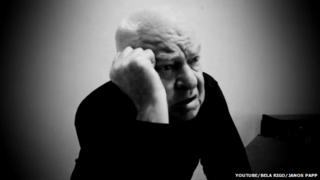 A decades-old song has been given a new lease of life in Hungary thanks to recently introduced legislation curbing shopping on Sundays.
New rules banning larger retailers from opening on Sundays came into force on 15 March, and while small family-run shops are exempt, supermarkets including Tesco aren't allowed to trade. Several critics of the move have responded by taking a famous Hungarian song from the 1930s - Gloomy Sunday - and updating it with shopping-themed lyrics. Two versions of the song have appeared, both despairing over the new regulations, with one penned by well-known poet Bela Rigo. Another version features the lyrics: "Next Sunday, Tesco will be closed. From then on, every Sunday will be gloomy." There's even a melancholy violin solo.
The original version of Gloomy Sunday was nicknamed the "Hungarian suicide song", owing to its undeniably bleak lyrics. A version in English was popularised by Billie Holliday in the 1940s, and an urban myth grew claiming that many people killed themselves while listening to it. Sad songs aside, the new shopping restrictions have gone down badly with many Hungarians who say they enjoy having the freedom to shop where they like on a Sunday. "I work every day of the week including Saturday, so Sunday is my only chance to come out with the family," one man told the Index news website before the new rules came in. "In the smaller shops everything's very expensive."
Use #NewsfromElsewhere to stay up-to-date with our reports via Twitter.