Russia: Child classics 'removed from library' - official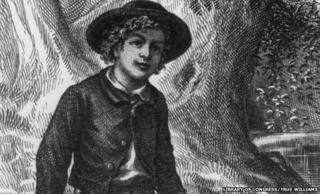 A village in Russia has removed several classic books for children from a library for allegedly being harmful to their development, a government official has said.
Vladimir Tolstoy, a member of Russia's Public Chamber, told a session of parliament that he had been sent a list of books that were "banned" by the education council in the village of Kharbatovo, in the southern Irkutsk Region, the Interfax news agency reports. Titles including Mark Twain's The Adventures of Tom Sawyer, and Thumbelina by Hans Christian Andersen were on the list, Mr Tolstoy said, adding that it was apparently done in accordance with a law aimed at protecting children from "harmful information", which came into force in September 2012. Local education officials have since denied the reports, saying no such instructions were issued and no books had been seized.
Mr Tolstoy - who emphasised that he was not telling a joke - said the list suggested Twain's book could encourage children to become vagrants, and that other tales promote a disrespect for parents and family values. The presidential adviser and descendant of writer Leo Tolstoy later told the Meduza news website that the culture ministry should investigate the alleged removals. "These are, after all, books that we have been raised on," he said.
The reports unleashed a wave of mockery among social media users, who tried to guess what was wrong with the books. One person jokingly says that the Swedish book Karlsson on the Roof - about a portly character with a propeller on his back - was removed because "he's a flying Swedish spy". Another users suggests: "They should ban the Bible as well then - Satan is in it."
Use #NewsfromElsewhere to stay up-to-date with our reports via Twitter.