Denmark: Calls for royal hunting rights to be scrapped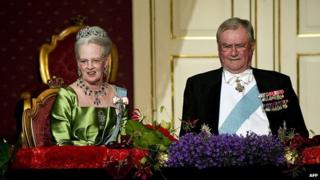 Being a member of a royal family comes with many perks, but having exclusive access to hunting grounds shouldn't be one of them, Danish politicians have said.
Denmark's royals have long enjoyed the right to hunt freely in 214 of the country's best forests, with the cost being borne by the nature agency Naturstyrelsen, the Copenhagen Post reports. The area reserved for royal use accounts for almost one third of Denmark's state-managed forests, and the agency provides personnel, vehicles and buildings for the royals to use, according to the state broadcaster DR. Now there's political pressure for those exclusive hunting right to be withdrawn, and for the land to be available to anyone who wants to use it, which would also help raise money for the treasury. "This abuse of state funds must stop," Per Clausen, an MP with the leftist Red-Green Alliance tells DR. "The royal family must pay for their own hunts." One Socialist People's Party MP says it's "high time" the royals' hunting rights are taken away.
The list of royal hunting grounds hasn't changed since 1947, and the rights were first enshrined in law way back in 1849. In recent years the family has used only about a third of the nearly 64,000 hectares (247 sq miles) of land reserved for them, according to a DR investigation. Environment officials say recent signals from the royal household suggest they could now be open to a negotiation over public use of the land.
Next story: NZ hemp smoothie ads pulled over drug slogans
Use #NewsfromElsewhere to stay up-to-date with our reports via Twitter.