Iceland: Eurovision worries over legal strike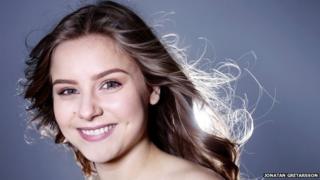 Iceland's participation in the Eurovision Song Contest could be in doubt because of an ongoing legal strike, it's reported.
Notaries who work at the Reykjavik District Commissioner's office have traditionally overseen and verified the voting process of Iceland's professional Eurovision jury. But they're currently on strike along with other legal professionals over a wage dispute, and there's no sign of it ending anytime soon, the Morgunbladid website reports. "Pro­tracted strike ac­tion could jeop­ar­dise Ice­land's Eu­ro­vi­sion par­tic­i­pa­tion," the Ice­landic As­so­ci­a­tion of Aca­d­emics, an umbrella group for a number of unions, says on its website. That's left Iceland's Eurovision team looking for a plan B, but one member tells Morgunbladid they're exploring other options and are confident of being able to participate in the contest in May.
Iceland has already voted to send Maria Olafsdottir to Vienna with the song Unbroken. The country has never won Eurovision, finishing second on two occasions, and twice ending up in last place. While Icelanders might be concerned about Eurovision, they're feeling the effect of the strike in other areas too. A number of services are being disrupted, including property sales and divorce hearings, the Visir news website reports.
Next story: Hundreds visit Italy's 'Madonna of the rock'
Use #NewsfromElsewhere to stay up-to-date with our reports via Twitter.