New Zealand: Tourist drivers face new assessments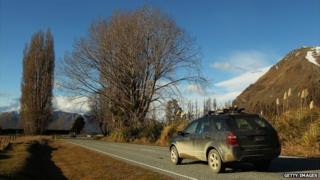 Tourists who want to hire a car in New Zealand will soon face an assessment before being handed the keys.
Twenty-five car rental companies have signed up to a new trial starting in June aimed at improving road safety, Radio New Zealand reports. Visitors will be given a questionnaire asking, among other things, whether they have rented vehicles abroad in the past, and if they've driven on the left-hand-side before. If staff aren't convinced that tourists are clued-up on highway rules, then they could be asked to do a trial drive around the car park. The assessments will be available in four languages: English, French, German and Mandarin.
It follows a spate of incidents on the country's roads in recent months involving foreign drivers, some of which have been fatal. Widespread anger among New Zealanders led to petitions calling for a test to be introduced for visitors, including one started by a young boy whose father was killed in a road collision with a Chinese tourist.
The Tourism Industry Association (TIA) worked with car rental car companies to develop the new assessment, which is part of a Code of Practice. The code includes giving more information to tourists before they arrive, and sharing details with other car hire companies about visitors whose contracts have been cancelled, the Stuff.co.nz website reports. The TIA wants everything to be finalised by October, ready for New Zealand's summer season. "The indications are that we can expect a bumper tourism season next summer," TIA chief executive Chris Roberts tells the website. "So we want to do all we can to keep both our visitors and New Zealanders safe on our roads."
Next story: Kazakhstan village puts Stalin back on pedestal
Use #NewsfromElsewhere to stay up-to-date with our reports via Twitter.