Canada: Inuit move to unify writing system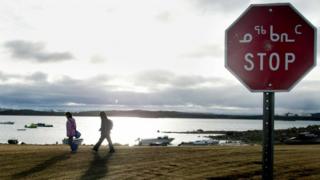 Fresh efforts are under way to finally give the Inuit people of Arctic Canada a common way to write their language.
A recently created task force is working on a plan to standardise the writing system for the Inuktitut language that'll be based on the Roman alphabet used in English, the National Post reports. Spoken by about 34,000 people across a vast area stretching from the Atlantic to Alaska, Inuktitut is currently written using two different scripts in Canada - a Latin-based version, and a script that uses symbols for Inuktitut syllables. There are also several regional variations for some words, the report points out. The word "moon" is written as tatqiq, takkik, tarqiq or a series of symbols, depending on location.
While attempts at standardisation have been in the works for decades, some Inuit leaders feel there is now a greater pressure to act, because young people are choosing English over Inuktitut. "With language erosion, we have to figure out a better way for young people to read and write in our language," Jeannie Arreak-Kullualik, a member of the task force, tells the National Post.
But any move away from a syllabic system may still be controversial, especially among Inuit people in the eastern Arctic. "They have a deep attachment to it," says James Eetoolook, who heads Nunavut Tunngavik, a legal body representing the Inuit. "Many associate syllabics with their Inuit identity."
Next story: Mexico nun becomes star of MasterChef
Use #NewsfromElsewhere to stay up-to-date with our reports via Twitter.