Hong Kong ladies' night app defies legal ruling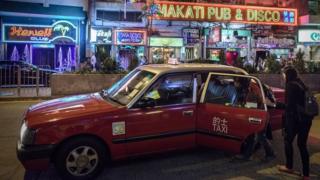 Hong Kong's bar and club industry has launched a new app to help revellers find nearby ladies' nights, despite a court ruling against the gender-based promotions.
In April, the District Court ruled that charging women less than men to get into a bar or club amounted to gender discrimination, prompting many bars to suspend the practice over concerns they could be sued. But some venues retained their ladies' nights, and they are now being promoted on the Hong Kong Bar and Club Association's new app, called Barmap.
The association says it hopes the app will encourage people back into their establishments after an economic downturn saw business fall by up to 30% in the first half of 2016, the South China Morning Post reports. "We will not cut the ladies' nights just because of some ­unreasonable ruling," says Chin Chun-wing, the organisation's vice president, adding they'll deal with any future legal challenges if and when they occur.
Mr Chin says the industry has to act to prevent "a tide" of venue closures, adding that some establishments had lost half their revenue since cancelling their ladies' nights. In the aftermath of the court's ruling, some bars said they would hold men's nights to even things up, the HK01 news site reported.
But if traditional promotions don't entice people to go out and spend, the app also taps into a more recent craze, The Standard newspaper says. Along with details of facilities such as dart boards and karaoke machines, it also lists bars where Pokestops are located, in the hope of attracting Pokemon Go fans.
Next story: NZ scientists track penguins' marathon winter travels
Use #NewsfromElsewhere to stay up-to-date with our reports via Twitter.