Welcome to… Brunei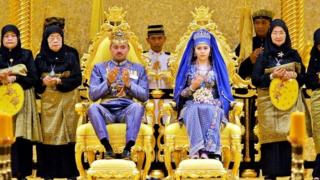 The Queen's Baton Relay has made the eighth stop on its journey around the Commonwealth in the tiny country of Brunei.
The Asian nation has been a member of the Commonwealth since 1984.
Brunei borders Malaysia, to the north of Indonesia.
For facts and figures about the oil rich country, read its BBC profile.
BBC presenter Mark Beaumont is following the baton on its way around the world.
You can follow him on Twitter @BBCMarkBeaumont and on our Facebook page.