Pension problems, tax privacy, archbishop on gay marriage and 'echoes of the Nazis'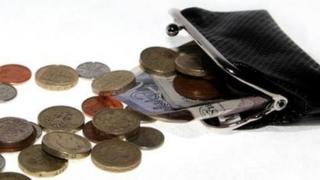 Issues around pensions are back on the front pages, with the Daily Express reporting that people are "topping up" retirement incomes by releasing equity from their properties.
"Rock bottom pension annuity rates and low returns on savings mean millions of older people are asset-rich but cash-poor and need the extra money to make their retirement more comfortable," it reports.
The shake-up of pensions included in Chancellor George Osborne's Budget means in future people won't be forced to buy an annuity. And the Financial Times reports that the boss of BlackRock, the world's largest "asset manager", is to challenge life assurers for the right to invest people's pension pots. It quotes Robert Kapito as saying: "We intend to put a lot of effort into putting together more retirement products to capitalise on this market."
Other papers are more troubled by privacy issues, with the Independent printing a warning from the government's Surveillance Commissioner Tony Porter about police roadside automatic number plate recognition cameras.
It quotes him as saying: "There is a very real risk that if systems aren't adhered to innocent members of the public could be put at risk of having their privacy impacted upon. There are other concerns that have been expressed... the large data grab of information and the period of retention of that information."
Meanwhile, the Guardian reports that HM Revenue and Customs has plans to sell the anonymised personal financial data of millions of taxpayers to private firms. In its editorial, the paper accepts that open data can lead to sharper policy-making and says it is delivering improvements from better policing to environmental protection.
But it adds that Whitehall "needs a strategy, one that explains exactly what the criteria for release of data are, sets out security safeguards that withstand challenge and introduces tough penalties for any breach that demonstrate a genuine respect for privacy."
'Lured' to fight
The i's front page highlights the death in Syria of an 18-year-old student from Brighton who had been fighting with rebels attempting to overthrow President Bashar al-Assad.
Its sister paper, the Independent, quotes Abdullah Deghayes' father describing his son as a "martyr" who died "for a just cause". Abdullah left the UK with his brother Jaffar, 16, in January, and reportedly died shortly after his 18th birthday. Their older brother, Amer, 20 is also said to have been wounded. The Daily Mirror hears from Abdullah's school friends, one of whom described him as "one of the nicest lads you could ever meet".
The Daily Mail points out that Abdullah Deghayes' uncle, Omar, won a £1m payout from the government after being released without charge from Guantanamo Bay, where he'd been held after his arrest in Pakistan as a suspected enemy combatant. His lawyer had claimed mistaken identity. The paper says it's feared that hundreds of young Britons are being "lured to join fighting in Syria by the 'glamorous' image painted by videos online", noting that the Deghayes family say the brothers were "seduced" by videos on social networks.
Mirror security correspondent Chris Hughes writes that there's no doubt many of the estimated 600 Britons in Syria went with intentions of emancipating the nation. But he adds: "The vast majority are sucked into a vortex of extremist hatred, driven by religious fervour and a sense of purpose and brotherhood they may never have felt before."
Meanwhile, the Daily Star reports that two Austrian teenage girls have been "tricked" into fighting for Islamic rebels in Syria. Photographs published on their Facebook pages show them brandishing Kalashnikov rifles, the paper says.
'Strong believer'
"Archbishop well hard," is the Sun's verdict on the Most Reverend Justin Welby. It declares the Archbishop of Canterbury a "strong believer" for carrying an 8ft wooden cross during a Procession of Witness in Dover, Kent. The event mirrors Jesus' final walk.
The archbishop has indicated he is sympathetic to calls for the church to publicly honour gay relationships, according to the Daily Telegraph. But it quotes him saying he is powerless to bless gay marriages because to do so would split the global Anglican Church.
The archbishop describes it as "impossible" for some African followers to support homosexuality and insists the church must not take a step that would cut off these groups, however much it angers parts of society in Britain, the paper says. Although the church is exempt from carrying out same-sex weddings, it is about to consult on the possible introduction of informal blessing-like services.
Meanwhile, one of his predecessors - Lord Carey - complains in the Daily Mail that marriage, which he calls the "building block" of society, has been treated "shabbily" by the government. "In their radical redefinition of marriage, the electorate was assured the government supported gay marriage because of a belief in the importance of marriage."
However, the peer says the welfare system discourages couples from committing to each other, with parents "penalised for living together" and an estimated 240,000 couples with children pretending to live apart to get better benefits.
'Echoes of the Nazis'
The Ukraine crisis took a "sinister turn" when Jews were ordered to "register" with pro-Russian rebels in the eastern city of Donetsk, reports the Daily Star, which reminds readers that Hitler recruited Ukrainians as auxiliaries at concentration camp gas chambers.
And the Daily Telegraph's David Blair finds "echoes of the Nazis" in masked men handing leaflets to worshippers at a synagogue, ordering them to pay $50 (£30) at a government building recently seized by the "People's Republic of Donetsk". He hears from the rabbi, who describes the "terrible" moments when the congregation read the leaflets, while the paper prints a photograph of a worried looking boy holding one of them.
However, Alec Luhn declares the flyers "fake" in the Guardian, noting that leaders of both the People's Republic and the Jewish community have cast doubt on their origins. "When seen by the Guardian yesterday, several aspects of the document immediately called into question its legitimacy... the stamp is poor quality and a different size than normally used, and the order is not signed."
However, he says it has contributed to the "tense, divisive" atmosphere in the region. And Jewish Chronicle editor Stephen Pollard, writing in the Daily Express, says: "It's a sign of how anti-Semitism remains as potent and dangerous as ever that it is entirely believable.
"Under the Soviets, Jews were relentlessly persecuted and imprisoned simply for being Jewish. [In Russia] Under President Putin there may not be state-sponsored anti-Semitism but ultra-nationalist anti-Semitic groups flourish, aided by the security services."