Trending: Camels, khat and corruption #OnlyinSomalia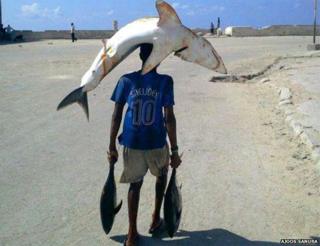 Everything from camels and khat to corruption is being discussed on the hashtag #OnlyinSomalia.
If you want a snapshot of what's on the minds of Somalis, then hop in and cast an eye through the tweets under the hashtag #OnlyinSomalia. "You can feel the frustration in some of the tweets," says Abdurahman Warsame, a Somali journalist with Al Jazeera, who started the hashtag on Tuesday. His first tweet read: "One country where everyone looks the same, and has the same religion, yet there are 23 years of civil war and many governments #OnlyinSomalia."
Although the total number of tweets wasn't huge, the issue clearly resonated and many Somalis began to chime in. A number of the tweets make reference to the recent arrest of a Somali woman who alleged she was raped, together with the journalist who reported it. And many refer to the ongoing power struggle between the Somali president and prime minister. Others make more of a social commentary. "#OnlyinSomalia Where women are the breadwinners and men just chew," tweets Hassan Burco, a Somali living in the UK - a reference to the widespread use of the herbal stimulant khat.
Some of the tweets joke about Somalis' love for eating bananas with their meals, or the common practice of mixing rice and pasta - a dish referred to in Somalia as "federation". But the majority are quite negative, prompting the British Embassy in Mogadishu at one stage to chip in: "Hashtag of the day #OnlyinSomalia Lets hear some positive things!"
Internet penetration is low in Somalia, meaning most of the tweets are from Somalis in the diaspora. One person who was tweeting out of Mogadishu was financial analyst Deqa Abdulahi. "I wish I could witness my nation back to normal as it used to be in the old days," she says.
Reporting by Cordelia Hebblethwaite