#BBCtrending: What does Facebook's #indyref data really tell us?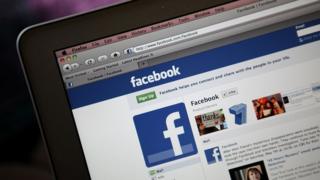 Data released by Facebook yesterday showed a lead for Scotland's Yes campaign in terms of "interactions" on the network. But does this kind of social media data really tell us anything useful about how people will vote?
Facebook's press release was picked up by most major news organisations and timed to give publicity to their "I'm a Voter" button ahead of Thursday's referendum. It revealed there had been more than 10 million interactions concerning the referendum in a five week period. Of those, 2.05 million related to the Yes campaign and 1.96 million related to the No campaign. The release said there was a "slight lead" for the former in terms of discussion. "Overall 'yes' and 'no' conversation volumes are neck and neck, but momentum is shifting towards the Yes Campaign," it said.
To produce the report, Facebook chose a basket of phrases that represented the Yes campaign, and another set that represented Better Together. Each mention of these phrases, by anybody using Facebook, counted towards their respective totals. Every time someone liked, commented on, or shared those posts, the total number of interactions ticked up.
Facebook stresses it has only measured the volume of posts, and has not applied any analysis to their meaning. Sentiment analysis is fraught with difficulties - computers can't detect sarcasm, for example - so it is unsurprising that the company has decided to ignore it.
But looking at volume alone poses its own set of problems. The data makes no distinction between posts in favour of a particular phrase, and those which denigrate it. If someone posted "Let's get behind 'Yes Scotland'", a friend liked it, another shared it, and a third commented "I agree, I'm voting Yes", four interactions were added to Facebook's Yes tally. Equally, a user who posted "I can't bear 'Yes Scotland'" - with friends who liked, shared and commented in agreement - had exactly the same impact on the statistics.
Facebook also reports that "in personality politics, Salmond has a decisive victory over Darling". The leader of the Yes campaign has prompted 700,000 interactions, whereas the leader of Better Together has prompted 250,000. Here, the firm compiled the figures in a similar way, counting the number of times Alex Salmond was mentioned, and the number of times those mentions were liked, shared, or commented on - in any context - against the same figure for Alistair Darling. The data doesn't really tell us which leader is more popular, then, but rather which provoked a more vocal reaction, whether favourable or not.
Reporting by Sam Judah
You can follow BBC Trending on Twitter @BBCtrending
All our stories are at bbc.com/trending