#BBCtrending radio: Drag queens on Facebook, and Pakistan's 'VIP culture'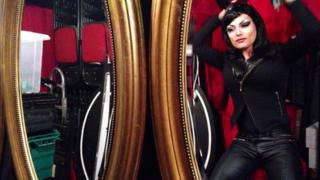 Listen to, or download, the latest BBC Trending show.
Why are drag queens in America and the UK making noise about Facebook's name policy? It's become an ethical question about identity on social media. We go to Soho to meet some of London's drag queens.
Also in the programme, the air passengers in Pakistan who are fed up with VIP's causing flight delays. A video showing passengers ordering politicians off a flight has trended globally and sparked a debate about 'VIP culture'. We speak to a passenger who was on board as well as one of the politicians who was mobbed.
And, the minute Scotland voted 'No' to independence.
Presented by Mukul Devichand and produced by India Rakusen.
We are on BBC World Service radio at 10:30 GMT on Saturdays and you can put us in your pocket and listen anytime by downloading our free podcast.