#BBCTrending radio: recycled photos, YouTube Rewind and Russian Zen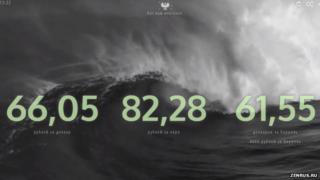 Stream BBC Trending's latest programme or download the podcast.
This week:
Recycled photos and the Peshawar attack
The support on social media was overwhelming in the aftermath of the Taliban attacks on Pakistani schoolchildren. People exchanged messages of support and widespread condemnation of the attackers. And they also shared images, some quite graphic. One of the images circulating on Twitter and Facebook was that of a tiny, blood-soaked child's shoe, held on a man's outstretched palm. The problem was, it was an old photo. We talk to the man who took it to find out where it really came from.
YouTube's Rewind
Many of the top social platforms have been creating end of year lists of what have been the biggest trends on their sites. We discuss what was popular on Twitter and Facebook and also speak to Kevin Allocca, who has been involved with making this year's YouTube Rewind video - featuring some of the biggest videos of the year.
Russian rouble Zen
The Russian economy is in the doldrums at the moment and it's driving some people to Zen. We sample a few of the rouble-themed memes, including Zenrus, a site which displays a dashboard showing foreign exchange rates between roubles, dollars and Euros, and the price of oil in real time. It also plays soothing music.
Presented by Anne-Marie Tomchak
Produced by Gemma Newby and Charlotte McDonald.
You can put us in your pocket and listen anytime by downloading our free podcast. We're on BBC World Service radio at 10:30 GMT on Saturdays.