#BBCtrending radio: Facing the Taliban in Pakistan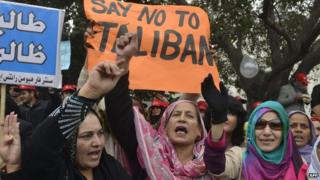 Listen to BBC Trending's latest programme or download the podcast.
BBC Trending reports here on this blog, but we're also on the BBC World Service. Every week we cover the latest in social media on our radio programme, exploring what's viral and why.
This week we're talking about showing 'face' as we take a look at two of the latest online video trends. In Pakistan, people are uploading videos to call out Taliban sympathisers and protest against religious extremism in the country. Meanwhile, in China, the traditional alcohol Baijiu has become the focus of a drinking challenge trend, but it's come under fire for being dangerous and disrespectful.
Presented by Mukul Devichand and produced by India Rakusen.
You can put us in your pocket and listen anytime by downloading our free podcast. We're on BBC World Service radio at 10:30 GMT on Saturdays.