A year-long joke: the 'never-ending' Twitter chain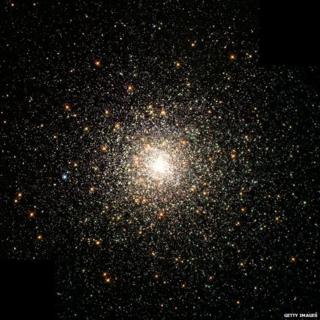 It's a trend that's been a year in the making - but who started it and why?
We first picked up on what we'll call the Great Twitter Chain when the BBC Trending team spotted a tweet from our colleague George Mann at Radio 4's Today programme.
It simply said "Terrible" and included a link. We can't resist good clickbait, so of course we clicked on it.
It took us to a similar Twitter status: "This country," it said, and it included another link.
So we clicked again.
And again. And again, and again ... (click here to see our Vine and you'll get what we're talking about). No really.
It all seemed to be an elaborate joke. Several tweeters we contacted professed to be clueless as to what it was all about - they simply found the idea of a chain funny. Others appeared to mock the kinds of headlines used by viral news sites:
Finally, 67 clicks and one repetitive strain injury later, we reached a roadblock, after a tweet dated February of last year:
The now-deleted status belonged to Charles C W Cooke, an American journalist who writes for the conservative National Review among other publications.
BBC Trending asked Mr Cooke - with more than a hint of pleading - whether he started the chain, and what magic was contained within his original tweet. But he didn't bite.
"It will go with me to the grave," he said. "I've had schoolgirls in Brazil upset with me because they'd followed the links."
So while the links may continue, we need no longer ask where the Great Twitter Chain came from. Unfortunately though we can only speculate as to the contents of that first tweet.
Our favourite guess: "You won't believe how long this will go on for."
What's yours?
Blog (and frantic clicking) by Mike Wendling
You can follow BBC Trending on Twitter @BBCtrending
All our stories are at bbc.com/trending