Political hip-hop and repetition, repetition, repetition: #BBCTrending's weekly round-up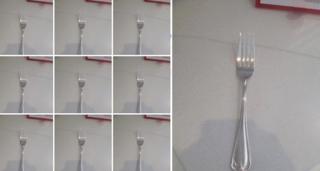 The team brings you the inside stories of some of the week's biggest social media trends.
On the BBC Trending blog:
Did this woman really call Islamic State fighters "donkeys"?
Jon Stewart and Brian Williams should just swap jobs. No, seriously.s
How North Carolina murders sparked global outrage ...
... but were some too quick to call it a "hate crime"?
The man who dares to mock Iran's religious leaders
And the best Trending videos from the last seven days ...
Why would you post the exact same picture in your social media feed every single day? And going one step beyond that - why would you follow one of those accounts that posts those repetitive pictures? Well, for some reason, several of these monotonous accounts have thousands of followers and likes. We found out more ... and more ... and more ... and more ... [Ed: Enough!]
Vietnam is a communist state where it's not always easy to criticise the government. But a young Vietnamese rapper studying in the United States has launched a scathing criticism of the state using rap music. With more than 200,000 views on YouTube, it has struck a chord back home.
Watch more videos on our YouTube channel or follow BBC Trending on Twitter @BBCtrending. All our stories are at bbc.com/trending