Iranians back 'eye for an eye' punishment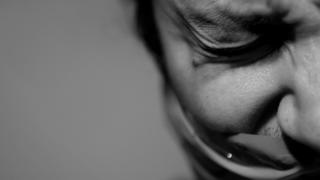 Some Iranian social media users have backed a gruesome punishment - the blinding of a man convicted of an acid attack.
It was a horrific crime and the punishment was designed to closely match it. A man who was convicted of throwing acid on the eyes of another man in the city of Qom was forcibly blinded in one eye, according to Iranian news agency Tasnim.
The blinding of the man's other eye was delayed until a later date. He was also sentenced to 10 years in prison and to pay money to the victims' family. Tasnim reported that it was the first time that a blinding punishment was carried out in the country, although the sentence has been handed down before.
Amnesty International immediately condemned the act, describing it as an "unspeakably cruel retribution punishment."
"This punishment exposes the utter brutality of Iran's justice system and underlines the Iranian authorities' shocking disregard for basic humanity," said AI researcher Raha Bahreini.
But BBC Monitoring found that many Iranians took to social media to support the verdict.
"This was not an accident to be forgiven. It was fully deliberate so it is an eye for an eye," wrote Facebook user Parvane Amidi. "Let Amnesty International eat dirt. Where the hell were you when that animal made the man blind with acid?" another commented.
"I do not like violence but what does Amnesty International do when such people throw acid on innocent people?" Facebook user "Mari Kouhi" commented on the same page.
"It isn't even enough," said one online commenter. "They [the judges] should have acid thrown on the convict's face."
The decision prompted a huge amount of chatter inside Iran on social media and news sites. And others were critical of the verdict. One Twitter user called the punishment "1,000 times more barbaric than Islamic State beheadings."
"This is the peak point of barbarism in the government," said @Botri_dar_AB. And Amnesty defended its position.
"We do get victim's rights groups trying to give the impression that we're on the wrong side and don't care about victims, but of course we do," said spokesman Neil Durkin. "In this case, there are two victims here - that's the way we see it. It's a classic case of two wrongs not making a right."
Reporting by Farhad Daneshvar and India Rakusen
Blog by Mike Wendling
Next story: The princess and the homeless Vogue reader
Or maybe you'd like to watch: The hit Russian propaganda film with Hollywood production values
You can follow BBC Trending on Twitter @BBCtrending, and find us on Facebook. All our stories are at bbc.com/trending.