Tory slogan 'Same Old Labour' stolen - by Labour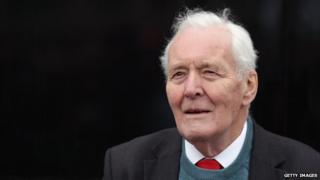 Labour have started using the online slogan "Same Old Labour" themselves, despite the fact it was coined to attack them.
For months now, Conservatives online have been using the hashtag #SameOldLabour to attempt to discredit their opponents' record on the economy and other policies. This morning it became a trending topic on Twitter, with 5,000 tweets in less than four hours.
It was driven, at first, by Conservative Party Twitter accounts, and began just as Shadow Chancellor Ed Balls appeared on radio and TV programmes this morning. "When Labour were in power they DOUBLED Council Tax. Now it appears Ed Balls plans to RAISE Council Tax again. #SameOldLabour" tweeted the Conservative's Carrie Symonds. The Conservative Party Twitter account joined in: "Here's how Labour's last approach to "budget responsibility" turned out #SameOldLabour #BacktoBankruptcy," adding a photograph of a famous letter written by the former the former Chief Secretary to the Treasury Liam Byrne.
This photograph and the "Same old Labour" slogan were also shared this morning by a number of high profile Conservative ministers: Minister for Universities Greg Clark., London Mayor Boris Johnson and Minister for Culture and the Digital Economy Ed Vaizey.
But then came the twist.
This morning Labour hit back. As Ed Miliband launched his party's manifesto the Twitter account Labour Policies started sharing positive Labour policies and using the same hashtag. "On 1 April 2013, the Tories introduced the Bedroom Tax. On 8 May 2015, Labour's Rachel Reeves, if elected, will 100% scrap it #SameOldLabour" it tweeted.
Labour candidates then joined in. "Borrowing less in 13 years than George Osborne did in 5," tweeted Labour's David Prescott. The founder of Labour Left Dr Éoin Clarke posted a list of all the ways that Labour would protect sure start centres and other left wing writers attempted to get the hashtag #sameoldtories trending. A picture of Tony Benn, associated strongly with the Labour left, was widely re-shared by Labour supporters.
The Conservative Party's main Twitter accounts are continuing to push out their version of "Same Old Labour," but so far the online war of words seems to be swinging in Labour's favour. The most re-tweeted messages of the morning under "Same Old Labour" are overwhelmingly from Labour writers. The former Labour spin doctor Alistair Campbell gloried in this and criticised the present-day strategist of the Conservatives: "Hope the Tory bright spark who came up with #SameOldLabour isn't on performance related pay. Another @LyntonKCrosby campaign own goal," he tweeted.
Reporting by Hannah Henderson
Next story: Yemen's home grown anti-war movement
You can follow BBC Trending on Twitter @BBCtrending, and find us on Facebook. All our stories are at bbc.com/trending.