Caption Challenge: Family heroes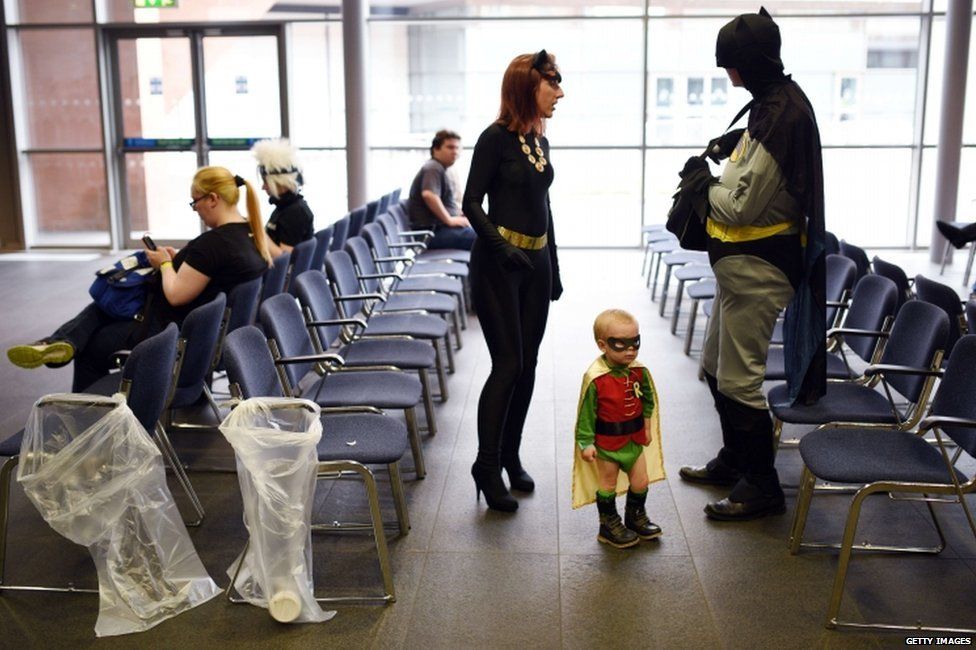 It's the Caption Challenge.
You can submit captions for this week's picture by sending us an email to: the.magazine@bbc.co.uk using the subject line Caption.
Entries are accepted until 12:30 BST on Friday. The winning six will be highlighted here at or about 13:00 BST on Friday.
There is still no prize, except the traditional small quantity of kudos.
This week it's a family of cosplayers at MCM Manchester Comic Con.
Full rules can be seen here
[16KB]