How painting 'saved' a man with paralysis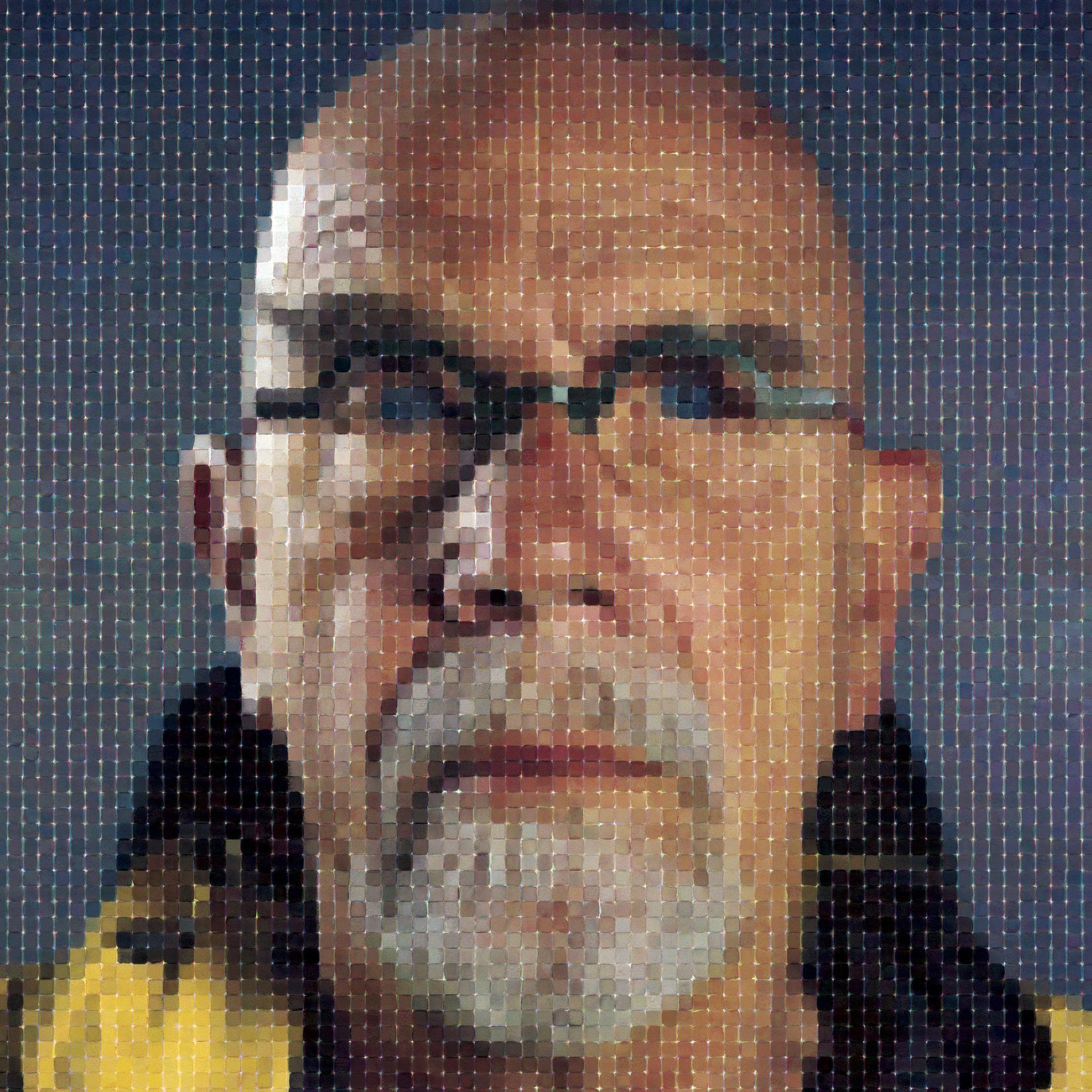 Artist Chuck Close has produced widely recognisable contemporary art, but after becoming paralysed in 1988, he had to devise a new way to carry on creating.
When one of Chuck Close's arteries burst and caused permanent paralysis, his first thought was how to begin painting again. Such was his determination to continue making art that he told friends: "I'll spit on the canvas if I have to."
Continuing seemed like a tall order - Close had lost all feeling from the neck down - and as he began occupational therapy, in a room decorated with unfinished baskets woven by terminal cancer patients, he remembers it was one of the only times he cried in those early days after becoming disabled.
"I remember saying 'you see, I told you I can't do it' with tears running down my cheeks," he explains. But as he began to get back some strength through daily rehabilitation, Close was able to put his hands together, clamp them around a paintbrush and literally fall on to a canvas, hoping the brush landed in the right place. "It was good enough, even with the first attempt to know that I could do it eventually," he says.
By the time Close left hospital he was creating paintings of a similar quality to those from before he was paralysed. This is no mean feat - his paintings are notoriously detailed and require fine brush strokes and methodical control. Psychologically it was important for Close to produce work of exactly the same quality as before so that if he moved forward artistically he knew it was because he wanted to, and not that he had to.