Newspaper headlines: The 'middle-class jihadi' and his 'secret texts'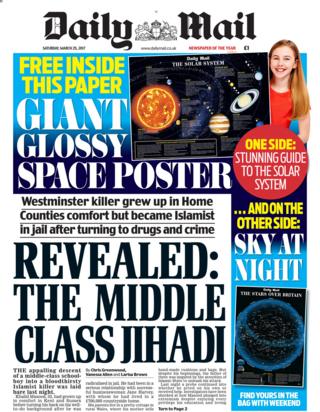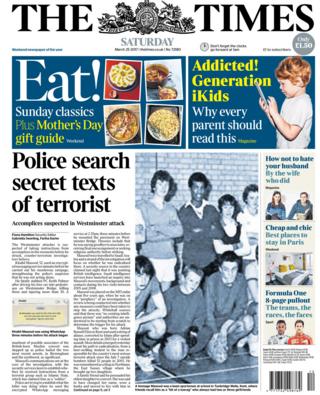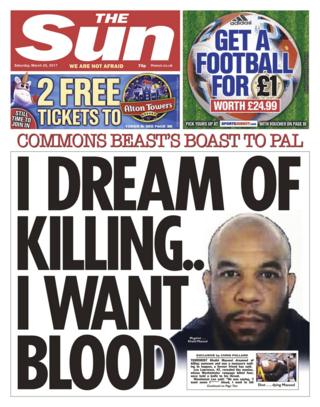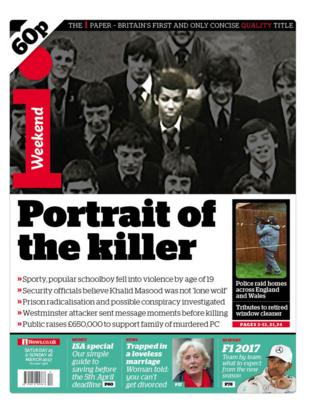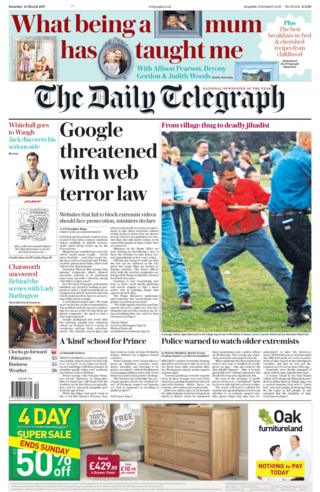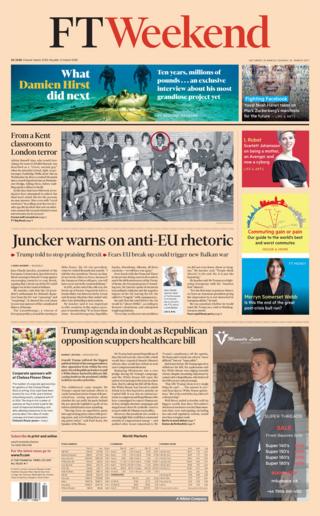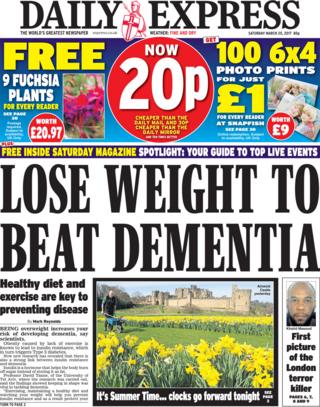 The aftermath of the terror attack in Westminster still dominates the newspaper front pages.
The Times says attacker Khalid Masood is suspected of taking instructions from accomplices in the moments before he struck.
It reports that he used the encrypted WhatsApp messaging service, which has led to a number of theories including that he was saying goodbye to associates or seeking religious authority before striking.
Many of the papers delve into Masood's background to try to explain his actions.
The Daily Mail reports that with his middle-class upbringing he was as far removed from the stereotype image of an "Islamic State soldier" as it's possible to imagine.
Read full article Newspaper headlines: The 'middle-class jihadi' and his 'secret texts'