Girl Scouts reap benefits after donor refuses to support transgender girls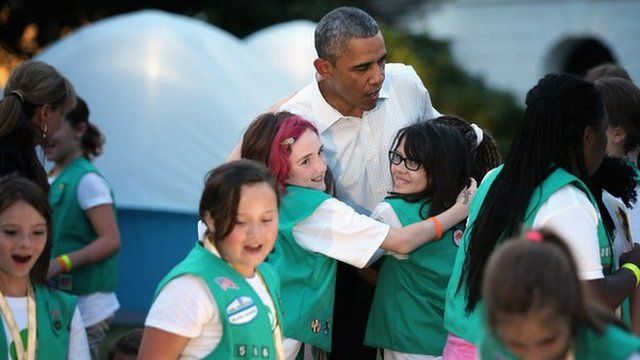 The Girl Scouts of Western Washington returned a $100,000 (£64,000) donation after the donor said transgender girls couldn't benefit. In response, the organization's leaders launched an online fundraiser that far outpaced the original contribution.
When Girl Scouts of Western Washington CEO Megan Ferland received $100,000 from a donor to help send scouts to summer camp, she was thrilled. Several weeks later, however, the same donor sent a letter insisting that none of the funds benefit transgender girls. The national Girl Scouts office had recently released a statement welcoming transgender girls, saying that, "if a girl is recognized by her family, school and community as a girl and lives culturally as a girl, Girl Scouts is an organization that can serve her in a setting that is both emotionally and physically safe."
After Ferland read the donor's letter, she decided to return the money immediately.
"It was not a long thought process," she says.
Unfortunately, the loss of the financial aid meant roughly 200 girls would miss out on the chance to go to camp. So Ferland launched the "Girl Scouts is #ForEVERYGirl" campaign on June 29, an Indiegogo fundraiser with accompanying YouTube video. Within 24 hours the group had recouped the $100,000. The money has continued to pour in ever since, thus far almost tripling the original donation.
Read full article Girl Scouts reap benefits after donor refuses to support transgender girls