Ukraine's police say 'goodbye' to Russian social networks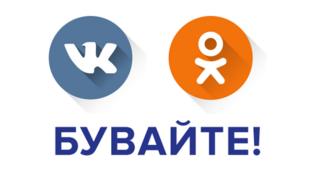 Members of Ukraine's newly-established police force have been told by their bosses to stay off Russian social networks.
The two networks in question, VKontakte (VK) and Odnoklassniki (OK), include many pro-Kremlin accounts, and using them is now frowned upon by officials in Kiev, who worry that the police could be spied on as tensions between Russia and Ukraine remain high.
"We strongly advise our police officers not to use social networks which are controlled and moderated from the territory of the aggressor country," Interior Ministry spokesman Artem Shevchenko told BBC Trending. "Such networks can be used by the Russian secret services in their information warfare and also to apply psychological pressure."
---
Follow BBC Trending on Facebook
Join the conversation on this and other stories here.
---
Ukraine is currently in the middle of replacing its notoriously corrupt and brutal police with new, more modern and approachable cops.
Read full article Ukraine's police say 'goodbye' to Russian social networks