Time's "person of the year", sympathy for Aceh and a scented candle frenzy in New Zealand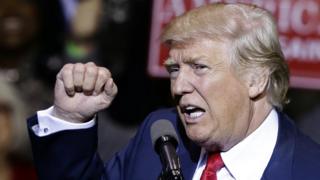 Time Magazine's pick of Donald Trump as their "person of the year" has - surprise, surprise - divided opinion. Hearts are going out to Indonesia's Aceh region, which has been hit by an earthquake and, in New Zealand, there is untrammelled delight from the winners of a competition for a scented candle from KFC.
"President of the divided states of America"
Donald Trump appearing on the cover of Time magazine as its "person of the year" has pleased his supporters - to an extent.
The magazine's announcement this Wednesday certainly cheered many of them. Future staff, such as Mike Pence and Reince Priebus, were quick to post their congratulations.
But some took issue with the manner in which it covered him.
"TIME magazine calling Mr.Trump 'President of The Divided States of America' VERY WRONG!" tweeted President Barack Obama's brother, Malik, who supports Mr Trump.
Read full article Time's "person of the year", sympathy for Aceh and a scented candle frenzy in New Zealand