FSA fines Societe Generale £1.58m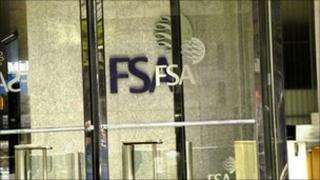 The London branch of French bank Societe Generale has been fined £1.575m for failing to provide accurate transaction reports.
The Financial Services Authority (FSA) said SocGen had not submitted accurate reports for about 80% of its reportable transactions for more than two years.
But the bank said it had taken steps to address the concerns.
On Tuesday, the FSA fined the UK operations of Zurich Insurance £2.27m for losing customers' personal details.
The FSA called the SocGen case "a serious breach" and said the bank's fine reflected the seriousness of its failings.
The financial regulator relies on accurate and timely data from banks in order to detect and investigate suspected cases of market abuse such as insider trading.
"This is the sixth case in the last year where we have taken action against a firm for failures to make accurate transaction reports," said the FSA's enforcement director Margaret Cole.
"SocGen failed to accurately report a very high proportion of its transactions for a significant length of time."
The French bank is the latest financial institution to be penalised by the FSA.
Last year Barclays was fined £2.45m over its failure to file accurate trading reports, while Credit Suisse and Commerzbank have also paid fines.
SocGen said it was addressing the problems highlighted by the regulator.
"We have fully co-operated with the FSA throughout their investigation and have taken and continue to take all the necessary steps to ensure that we are able to meet our transaction reporting obligations to the FSA going forward," the bank said in a statement.