Lukoil's profit hit by higher export duties and costs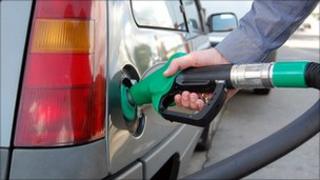 Lukoil, Russia's largest private oil company, has reported a 16% drop in quarterly profit due to higher export duties and rising costs.
Its net profit was $1.95bn (£1.26bn) in the April-June period. Revenues rose by 28% to $25.9bn from a year ago thanks to higher global oil prices.
US firm ConocoPhillips, which owns a 20% stake in Lukoil, said in July it would sell it.
Lukoil is expected to clarify whether it is going to buy some of the stake.
The company's shares were down 0.9% in Moscow, in line with the market, after the results were announced.
Higher efficiency
For the first six months of 2010, Lukoil reported a net profit of £4bn, up by 24% in comparison with the same period last year.
The company also said that the cost of producing oil was 24% higher in the January-June period than in the first half of 2009 because of the appreciation of the rouble against the dollar, as well as higher electricity and labour costs.
"Lukoil is coping with the difficult macroeconomic situation and securing positive cash flow thanks to implementing measures aimed at higher efficiency which were developed at the beginning of the year," the firm said in a statement.