Raider Carl Icahn ups bid for Lions Gate film studio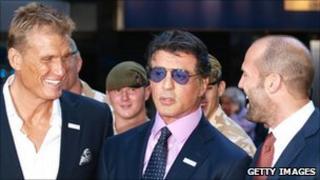 Corporate raider Carl Icahn has upped his hostile bid for Vancouver-based film studio Lions Gate.
The investor said he will pay $1bn (£650m) or $7.50 per share to buy out the company, up from his original hostile offer of $6.50 in July.
Mr Icahn already owned some 19% of the company when he first showed interest in acquiring the company in February.
Since then, the company has had box office success with films like The Expendables and The Last Exorcism.
investor now owns some 30% of the studio and said he will hold out his new offer until 22 October.
The company's share price, which is quoted on the New York Stock Exchange, jumped 12% on the news, to trade about $7.30.