Centrica boss calls for a revolution in energy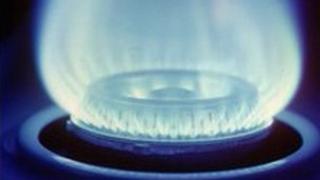 The chief executive of the utility company Centrica has called for a revolution in the UK's energy sector.
Sam Laidlaw said the sector had seen remarkable change in recent decades, but the next 10 years needed to see an even greater transformation.
He called climate change "the most serious threat to our way of life".
Centrica would be spending £30m to enable an early rollout of the government's "green deal", Mr Laidlaw also said.
That proposal is designed to make the country's homes more energy efficient through such moves as boiler replacement and cavity wall installation.
Mr Laidlaw's comments came in a speech made to the Royal Society for the encouragement of Arts, Manufactures and Commerce (RSA).
In order to avert the threat from climate change, the Government, opinion formers and the consumer should get together to achieve a fundamental change of mindset - and to recognise that investment would ultimately come from consumers' own bills, he said.
Nuclear
The UK has promised to cut carbon emissions by 80% by 2050.
According to Mr Laidlaw, a key element in curbing emissions was decarbonising the power sector - bringing on two more nuclear power stations and boosting wind power five-fold would cut power sector emissions by 20% in 10 years.
Centrica supplies gas to half of the UK's households - some 16 million homes.
As well as its core gas business, Centrica has a joint venture with EDF Energy for a range of nuclear power stations at Hinkley Point, Somerset.
It also has major offshore wind projects.