Landline phone costs on the rise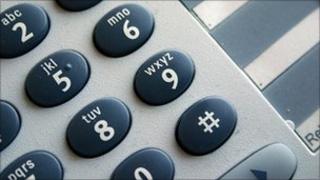 Price rises for millions of landline telephone customers have come into effect, although some of the charges can be avoided.
Telecoms businesses BT and TalkTalk have increased line rental and daytime call costs.
Both, as well as Virgin, have put up call connection charges but those signed up to packages or bundle deals will be able to dodge these charges.
One analyst said that price is no longer the main front of competition.
Mark Bilige, of pricing consultancy Simon Kucher and Partners, said other factors were used as the main points of competition as people use their landlines less and turn to mobiles instead.
The changes mean BT and TalkTalk's line rental goes up to £12.04 a month, or more if subscribers continue to receive bills through the post. Daytime rates have increased to 6.4p a minute.
The cost of connecting a call has risen to 10.9p for BT and Talk Talk customers, and 11.99p for Virgin customers.