Davos 2011: What can drive economic growth?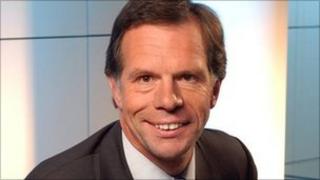 The key question at this year's World Economic Forum in Davos will be the state of economic recovery - is it sustainable or are the risks going to overshadow the green shoots, which returned in 2010.
The landscape is mixed - Asia, Africa, Latin America have grown strongly in 2010 while Europe and North America have struggled to address their government and household debt problems. The reality is many European economies have urgent domestic reform agendas driven by job losses, reducing the size of the public sector and financial restructuring.
These multiple demands on many Western Governments have challenged confidence and conviction in the West's ability to bounce back and recover.
Opportunity 1: old age
Whilst the downside risks are very real for many economies, so are the growth opportunities, which are frequently overlooked under the weight of short-term financial retrenchment.
If countries can tap into the potential of ageing populations, growing resource scarcity and new technology advances, there are prospects for job creation and accelerating growth. Too often demographics, resources and technology are regarded as problems rather than opportunities.
For example, the 'silver economy' is a growing and dynamic market segment that demands more attention from business. The number of elderly people is increasing; the UK for example expects to have 17% more people aged over 60 in the next 10 years alone. As life expectancy significantly increases, so will their demand for new products and services.
This group will look for new healthcare products - especially diagnostics to predict and prevent illness, new financial products to access equity and cash more easily for later life, and more opportunities for travel and tourism.
Opportunity 2: scarce resources
There are new opportunities to be found in the resolution of resource scarcity. With the global population due to increase by a billion people over the next 20 years, the demand for resources will continue to rise.
The recent increase in oil prices is a timely reminder of the pressure on the supply of resources. This extends not just to energy but to other commodities, from iron ore to rare metals and critically, food and water.
The pressure from demand for these resources will create major new opportunities for growth. In energy, the need to diversify away from fossil fuels will continue, creating new opportunities for renewables and micro generation. The first big wave of electric vehicles is upon us as cities look to cut emissions and make public and private transport greener and cleaner.
The aspirations of the new middle classes in many emerging economies will open up opportunities for new agricultural businesses and improved food distribution. Resource scarcity will fuel innovation as we develop new approaches to secure economic growth with better and more efficient use of limited resources.
Opportunity 3: Technology
Industries including education, chemicals, public services, transport and consumer goods will be transformed by the advent of new technologies. Communications will shrink the globe, with two billion people now having access to the internet.
The technology revolution will be driven by cloud computing, superfast broadband, robotics, mobile sensors and analytics. More applications on our mobile devices, more people using the internet and better use of data will lead to major new growth opportunities.
At a time when it is easy to be engrossed with the challenges of sovereign and household debt, now is a timely reminder of some of the new waves of growth that will create the opportunity to accelerate recovery.
The debt-fuelled consumption of the last decade has disappeared. It is those countries and companies that embrace and take action to take advantage of these new waves of growth that will give them the best chance for sustained recovery and long-term growth.
Davos provides a forum for global leaders to openly and actively discuss those opportunities as well as the challenges. The hope is that the prospects for growth can be turned into more of a reality during the next 12 months.