Small firms are unnecessarily missing out on exports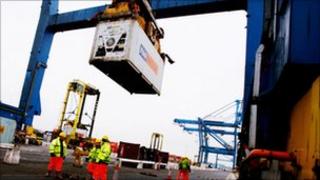 Small firms are ruling themselves out of export markets because they believe the barriers to be too great, according to a survey.
Some 43% of non-exporters believed their overseas trading would increase revenues with a year, with 46% of these saying it would boost revenues by 10%.
But 84% of these firms had no plans to look at foreign trading opportunities because of perceived barriers.
The survey of 513 executives was carried out for Parcelforce.
Executives from both exporters and non-exporters were interviewed, and one major conclusion of the survey is that small firms' fears about trading overseas are unfounded.
The survey found that:
24% of non-exporters believe exporting would be prohibitively expensive;
32% said they would not know which export markets to target;
35% perceived their goods unsuitable for export;
53% did not think they had the on-the-ground resources to make exporting effective
However, Simon Batt, international director of Parcelforce Worldwide, said the evidence from exporters which were surveyed showed that the perceived barriers were often very different from reality.
"We are always surprised to see the number of companies that have the appetite to export but feel they do not know where to start," Mr Batt said.
Parcelforce has teamed up with UK Trade & Investment to produce a guide to help small businesses. Called Barriers To Export, the guide is available to download free from either of the organisations' websites.