Arena profit up but betting levy hurdles remain ahead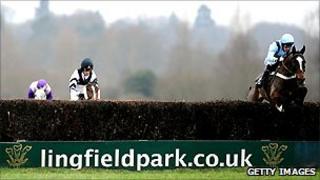 Horse racing course operator Arena Leisure has posted a rise in underlying profits, but says it expects challenges ahead as funding from bookies is cut.
Arena operates seven courses - Windsor, Doncaster, Southwell, Wolverhampton, Folkestone, Worcester and Lingfield Park - and has other leisure interests.
In 2010, the firm saw a 10.4% rise in adjusted pre-tax profits to £5.4m.
But chairman David Thorpe said the yield from the levy on bookmakers was estimated to fall this year.
"The yield from the levy is estimated to fall to £64.8m in 2010-11 as a result of the movement of internet and telephone betting offshore, the impact of overseas betting operators and betting exchanges," he said.
"The levy is fundamental to the support of horseracing in the UK and it is our belief that all parties should seek to maintain it in a modernised and restructured form."
He said it was encouraging that for 2011-12 the government hoped the levy would deliver a yield of £73.7m to £80.8m to the horse racing industry.
During 2010, Arena staged 352 horse racing fixtures and said its average attendance had increased by 4.2% to 1,800 over the period.
Hospitality attendance increased by 17% to 45,200 as the economy recovered and the firm staged more special events.
In addition to its horse racing activities, the firm also operates golf courses, hotels and catering services.