UK pension funds' surplus edges up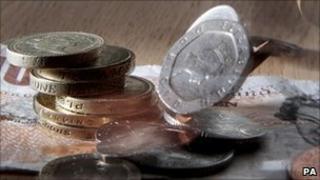 The finances of the UK's pension schemes improved marginally in February, according to the Pension Protection Fund (PPF).
The UK's 6,560 final-salary schemes in the private sector saw their collective surplus edge up from £46.1bn in January to £48.4bn by the end of February.
The growing surplus was driven by the improvement in February of UK and global equities, the PPF said.
There were 3,675 schemes in deficit and 2,885 in surplus.
The figures are relatively volatile, with the schemes recording a deficit three months earlier.
The PPF operates the safety net for members of pension schemes if these schemes collapse.